BREAKING: Ex-NSE boss Chitra Ramakrishna's anticipatory bail rejected
Live
Breaking News Updates March 5, 2022: Read breaking news, breaking news, latest updates, live news, top headlines, breaking business news and the best news of the hour.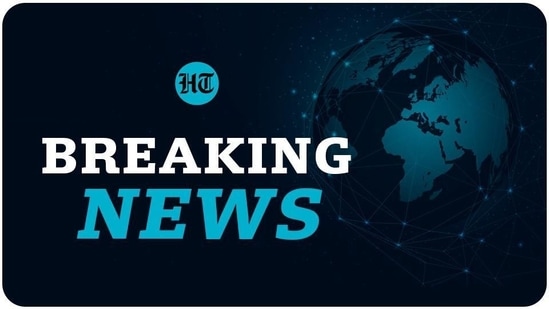 Updated Mar 05. 2022 14:09 IST
Get all the breaking news, breaking news, live updates and the top headlines of the hour from politics, international, business and sports right here.
Follow all updates here:
05 Mar 2022 14:09 IST

PM Modi Marks Pune Metro On March 6

"The project will provide world-class infrastructure for urban mobility in Pune; the foundation stone of this project was laid by Prime Minister in 2016," ANI news agency quoted Prime Minister Narendra Modi as saying.

05 Mar 2022 14:08 IST

Several students are still trapped in Kharkov, evacuated students say

05 Mar 2022 12:25 IST

Concerned about SP chief Akhilesh Yadav: Sena leader Sanjay Raut

05 Mar 2022 11:55 IST

Ex-NSE boss Chitra Ramakrishna's anticipatory bail rejected

Special CBI court rejected anticipatory bail request from former director and chief executive officer of National Stock Exchange (NSE) Chitra Ramkrishna in connection with NSE colocation case, ANI reports.

05 Mar 2022 11:26 IST

Saudi Arabia raises oil prices as crude surges on Ukraine war

Saudi Arabia raised oil prices for all regions after crude oil prices soared in the wake of Russia's invasion of Ukraine to more than $115 a barrel, Bloomberg reports.

State-controlled Saudi Aramco increased its Arab light crude for next month's shipments to Asia to $4.95 a barrel above the benchmark it uses. That's up $2.15 a barrel from March and the highest key grade premium since Bloomberg began collecting data in 2000. According to a survey of traders and refiners, the energy company would raise prices by $1.70.

05 Mar 2022 10:47 IST

China is treating Covid clusters in a 'targeted science-based' way

China will deal with local Covid-19 outbreaks in a "scientific, targeted" manner to maintain the normal order of life, according to a government working report released Saturday at the opening of the country's annual parliament meeting.

05 Mar 2022 10:29 IST

Explosion outside home of BJP leader in Manipur

Unidentified miscreants threw a crude bomb at the home of ousted BJP leader Ch Bijoy in the Lamphel area of ​​Manipur's Imphal West district, police said, according to PTI news agency.

05 Mar 2022 09:56 IST

National Medical Body Enables Foreign Medical Graduates To Complete Internships In India

Amid the ongoing evacuation of Indian medical students from Ukraine, the National Medical Commission (NMC) will allow foreign medical graduates with incomplete internships due to coercive situations such as the Covid-19 and war to apply for full internships in India if they pass the FMGE screening test, ANI reports.

05 Mar 2022 09:14 IST

India reports 5,921 new Covid cases, 289 deaths in last 24 hours

India reported 5,921 new cases of Covid-19 in the past 24 hours. With 63,878 active cases in the country, the caseload decreased further to 0.15%. India further recorded 289 deaths in the past 24 hours, bringing the total death toll from Covi-19 to 5,14,878. The recovery rate remains stable at 98.65%.

05 Mar 2022 07:59 IST

China's military budget to rise by 7.1% in 2022

The military budget of China, the second largest in the world after the United States, is set to increase by 7.1% in 2022, Beijing announced on Saturday, according to AFP news agency.

About 1.45 trillion yuan ($230 billion) is earmarked for national defense, a government budget report said, as part of a surge in spending on departments to "ensure they can perform their duties".

05 Mar 2022 07:10 IST

Pakistan remains on FATF's gray list

The Paris-based Financial Action Task Force (FATF) has again kept Pakistan on its heightened monitoring list, known as the "grey list" and called on the country to work on "complex money laundering investigations and prosecutions".

This decision was made after the FATF's four-day plenary meeting from March 1 to 4, reports ANI.
Russia on Indian students stuck in Ukraine: 'Ready to evacuate…'
War in Ukraine: Video calls have been widely shared on social media by students from India seeking safe evacuation from Ukraine.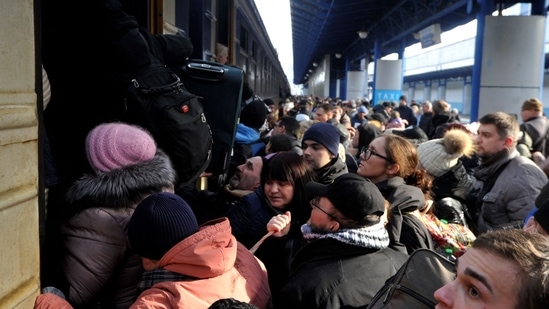 Published on 05 Mar 2022 13:45 IST
Gujarat IFS official suspended for alleged financial irregularities
The Gujarat Forest and Environment Department said the inefficiency of KS Randhawa, a 1992 party IFS official, has led to the government's liability for 540 crores.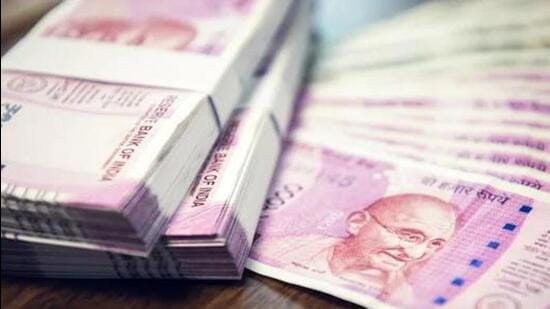 Published on 05 Mar 2022 13:40 IST
Foreign medical graduates are allowed to do internships in India
The National Medical Commission said the application to complete the internship can be processed by the state medical boards if the candidates have passed the Foreign Medical Graduate Examination.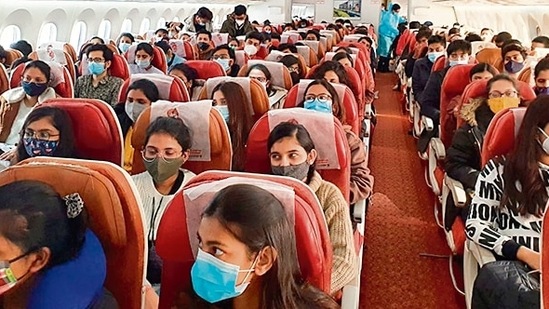 Published on 05 Mar 2022 11:26 IST
Suspected Pak Drone Spotted Again in Jammu's Arnia; Search started
The BSF guards fired 29 shots when they spotted the suspected drone. It later returned to the Pakistani side, officials said.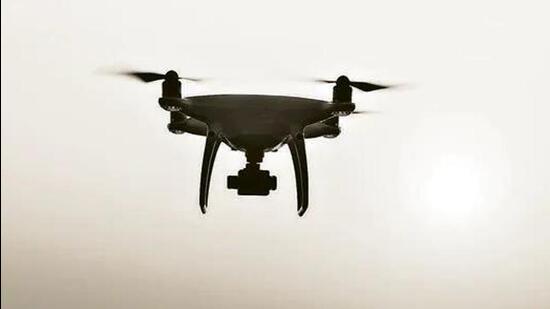 Published on 05 Mar 2022 10:35 IST
Ukraine ops: 3 more air force planes bring home more than 600 Indians
As part of the 'Operation Ganga' mission, special flights are being operated to facilitate the free return of the stranded Indians from the conflict-affected country.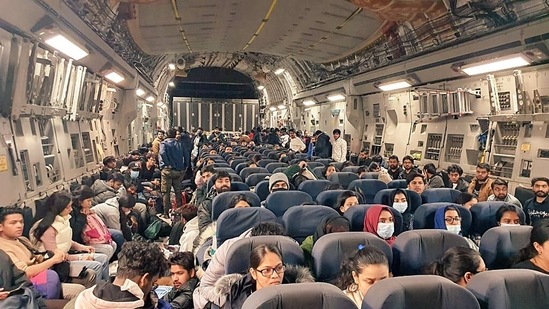 Updated on March 05, 2022 10:12 AM IST
Morning briefing: BBC, CNN, others pull out of Russia over 'fake news law'
Here you will find today's most important news, analysis and opinion. Know all about Hindustan Times latest news and other news updates.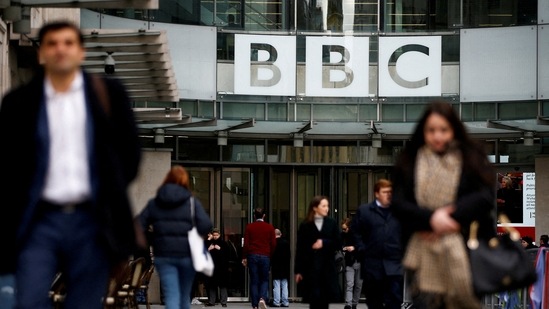 Published on 05 Mar 2022 08:59 IST
'Great majority evacuated' from war-stricken Kharkiv: India over Ukraine
War in Ukraine: Kharkiv is the second largest city in Ukraine to have seen rocket attacks on residential buildings after Russia launched an offensive last week.
Published on 05 Mar 2022 08:54 IST