West Ham, Wolves and Everton embark on Premier League Next Generation Cup adventure in India – Sky Sports
Wolves and Everton have joined this season's FA Youth Cup winners West Ham in the Premier League Next Generation Cup in India.
The third edition of the youth tournament, presented by the Reliance Foundation, kicks off Wednesday at Navi Mumbai, with the Hammers taking on ATK Mohun Bagan in their opening game.
The youths of ATK Mohun Bagan are joined in the competition by colleagues from the Reliance Foundation Development League Sudeva Delhi, Bengaluru and Reliance Foundation Young Champs.
South African Premier Soccer League side Stellenbosch are the other foreign team in the competition. They have been drawn in the same group as West Ham and Bengaluru.
Tottenham, Crystal Palace, Nottingham Forest, Leicester and West Ham took part in last year's event, which was held in England. Chelsea won the first edition in 2020.
Sunday, May 21 at 12:30 p.m

Starts at 1.30 pm

West Ham Academy Manager and former Irons fullback Kenny Brown says the club and the Hammers U19 side participating in the Premier League Next Generation Cup will rise to the challenge.
"The Premier League Next Generation Cup gives our young players and staff a fantastic opportunity to travel to India and experience a different culture, while also playing in some very competitive matches," said Brown.
"We are honored to represent West Ham United on board and we hope it will be a successful 10 days."
West Ham manager David Moyes says his previous European quarter and semi-final defeats mean he is determined to progress to the UEFA Europa Conference League final.

Premier League Director of Football Neil Saunders said: "We are delighted to be returning to India for a third time with the Next Generation Cup. The tournament marks an important partnership between the Premier League and the Reliance Foundation Development League.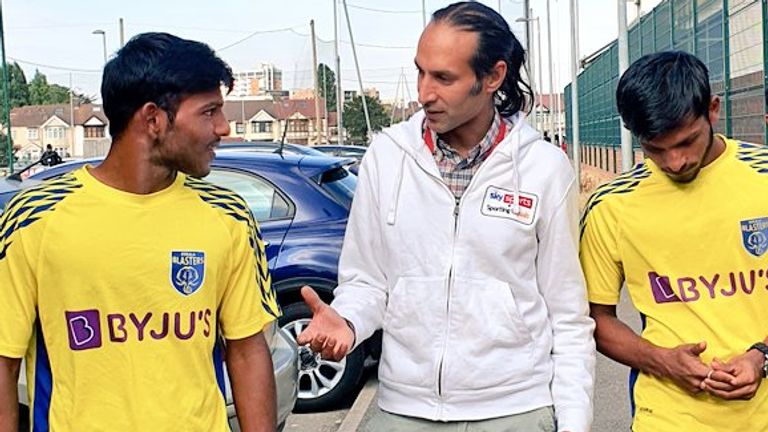 "The Premier League is proud to have a passionate fan base in India and we hope our partnership will continue to contribute to the development and growth of the game here."
A spokesman for the Reliance Foundation added: "India is teeming with untapped football talent. We are delighted to continue our partnership with the Premier League to support football in India. And wish all teams the very best for the upcoming tournament and hope it will be an unforgettable experience for everyone."
British South Asians in football
For more stories, features and videos, visit our pioneering South Asians in Football page on skysports.com and South Asians in the Game blog and stay up to date with Sky Sports News And our Sky Sports digital platforms.
Adblock test (Why?)